Royal Couple Has Twins With Perfectly Grammatical Names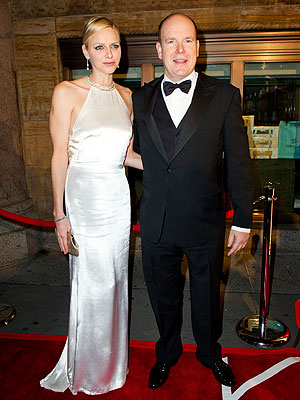 Move over Prince George and his future little sibling, there are two new royal babies in town! Prince Albert and Princess Charlene of Monaco just welcomed their twins, and the future holders of the crown have been awarded quite a mouthful of names: Gabriella, Thérèse, Marie and Jacques, Honoré, Rainier.
And if you're wondering about all that punctuation, no, that's no typo. The Palace's official announcement lists the monarchs' names, commas and all.
More from The Stir: 30 French Baby Names for Boys & Girls -- Ooh La La
Both names also hold some serious historical significance. All three of the baby boy's names are also names of previous princes, and he has now been granted the title of Marquis of Baux. On top of that, Rainier is actually the name of Prince Albert's father. Such a sweet nod to grandpa!
As for Gabriella, Thérèse, Marie, she is now the Countess of Carladès.
Have you followed? That's a whole lot of names for two little babies.
Additionally, the Palace has also announced that while the young prince was actually born after his twin sister, he will be first in line to the throne (as the Crown Prince), followed by his sister.
What do you think of the royal babies' names?
Writen by Suzee Skwiot on CafeMom's blog, The Stir.
Image via Asadorian-Mejia/Splash News